Description
Overview
Extension of the Black BB I/O so the user in the use of LCD display function, not affect the other IO port control and use.
Using BB-VIEW directly from the BB-Black board to obtain power without additional power adapter.
Design on the left positioning hole, can be reliably connected by adding copper and BB-View and BB-Black nut.
Support LCD screen specifications
LCD8000-43T
Screen size: 4.3 Inch
Dimensions (W * H):120.2mm * 80.0mm
Field of view (W * H):101.1mm * 67.5mm
Resolution: 480 * 272
Working temperature: -10~60 C
Storage temperature: -20~70 C
Electrical indicator: support 5V power input, typical power consumption 1W
Touch screen: with 4 wire resistive touch screen
LCD8000-70T
Screen size: 7 Inch
Dimensions (W * H):181.0mm * 120.0mm
Field of view (W * H):168mm * 112mm
Resolution: 800 * 480
Working temperature: -10~60 C
Storage temperature: -20~70 C
Electrical indicator: support 5V power input, typical power consumption 3.5W
Touch screen: with 4 wire resistive touch screen
Hardware parameters
24bits display mode
Support 4.3 "LCD TFT (with 4 wire resistive touch), resolution 480×272 (optional)
Support 7 "LCD TFT (with 4 wire resistive touch), resolution 800×480 (optional)
SPI touch (optional, default not welded)
Electrical parameters
Ambient humidity: 90% – 20%
Machine size: X 54.57mm 69.04mm
Input voltage: +5V (provided by BB-Black)
PCB specification: 4 laminates design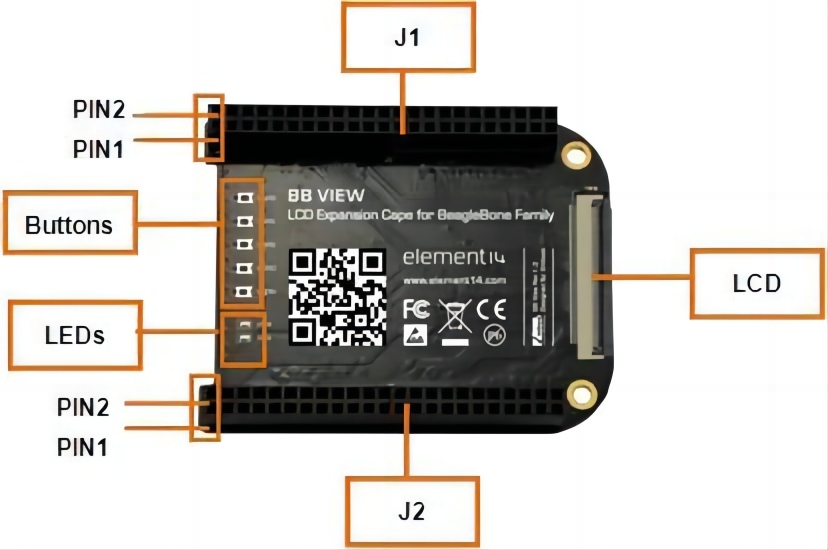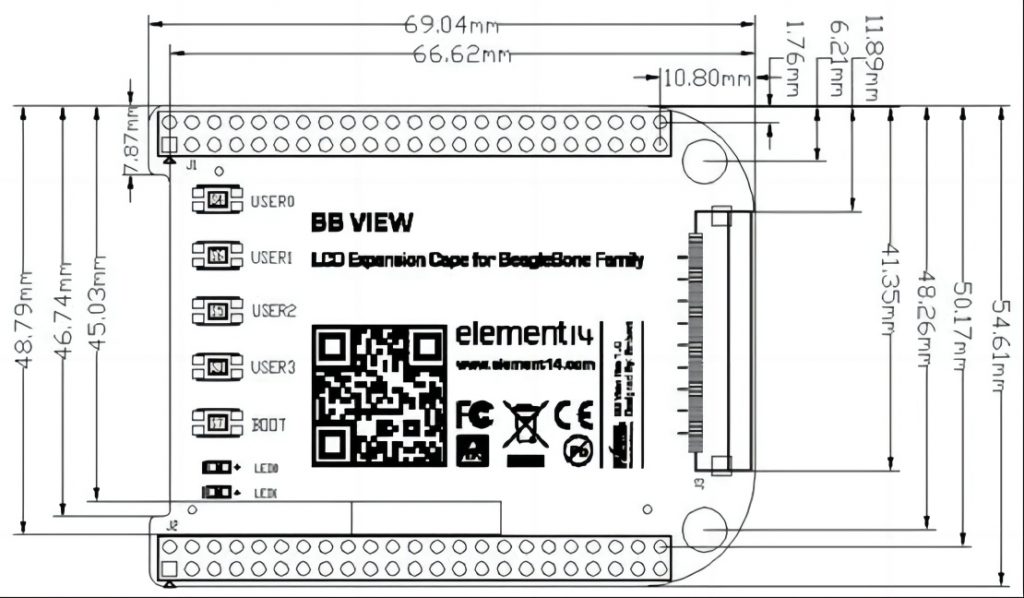 Software Features:
Supports TISDK and Angstom, and provides driver and driver source code (including image, source code and development tools)